President Jimmy Sidney (Clayton Golf Club )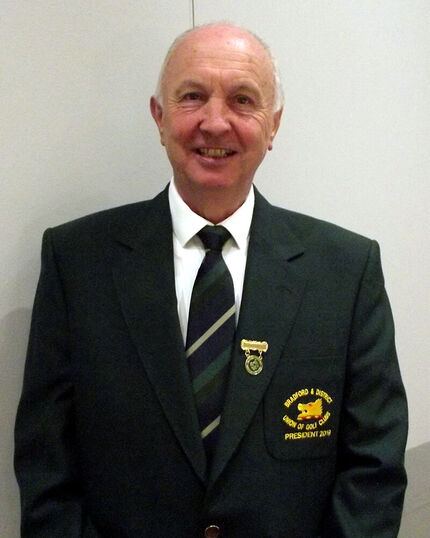 I remember well the atmosphere at Clayton, back in 1971, when Dr Cliff Butler became Union President. The club itself felt as though the honour had been bestowed on it and pride was felt by all. Here we are in 2019 and a similar delight was felt within the club when, back in 2017, it was announced that I was to become Junior Vice President. I thank the Clayton members for their support.
My first contact with the Union was back in the early 60s when I played in the Bradford Boys Championship at Shipley Beckfoot. On reflection I feel that for the past 50 - 60 years well over half my competitive golf has been provided by the Union. I have played over 100 games for the Union team and was proud to be Team Captain during the 1980s. I owe much to BDUGC and hope that I am able to encourage others as was I.
Having been more closely involved with the union over the past 2 years it has become even more clear how much effort really goes into the week by week organisation. It is not simply the work done but the camaraderie shown by those involved that has been particularly enjoyable. I would like to thank the current and more recent officers of the Union for their welcome and support. They have made it very easy to feel part of something important.