President Simon Tabel (Keighley Golf Club)
In 2018 when I accepted the role of Junior Vice President, I never expected to be writing this address as incoming President in 2022.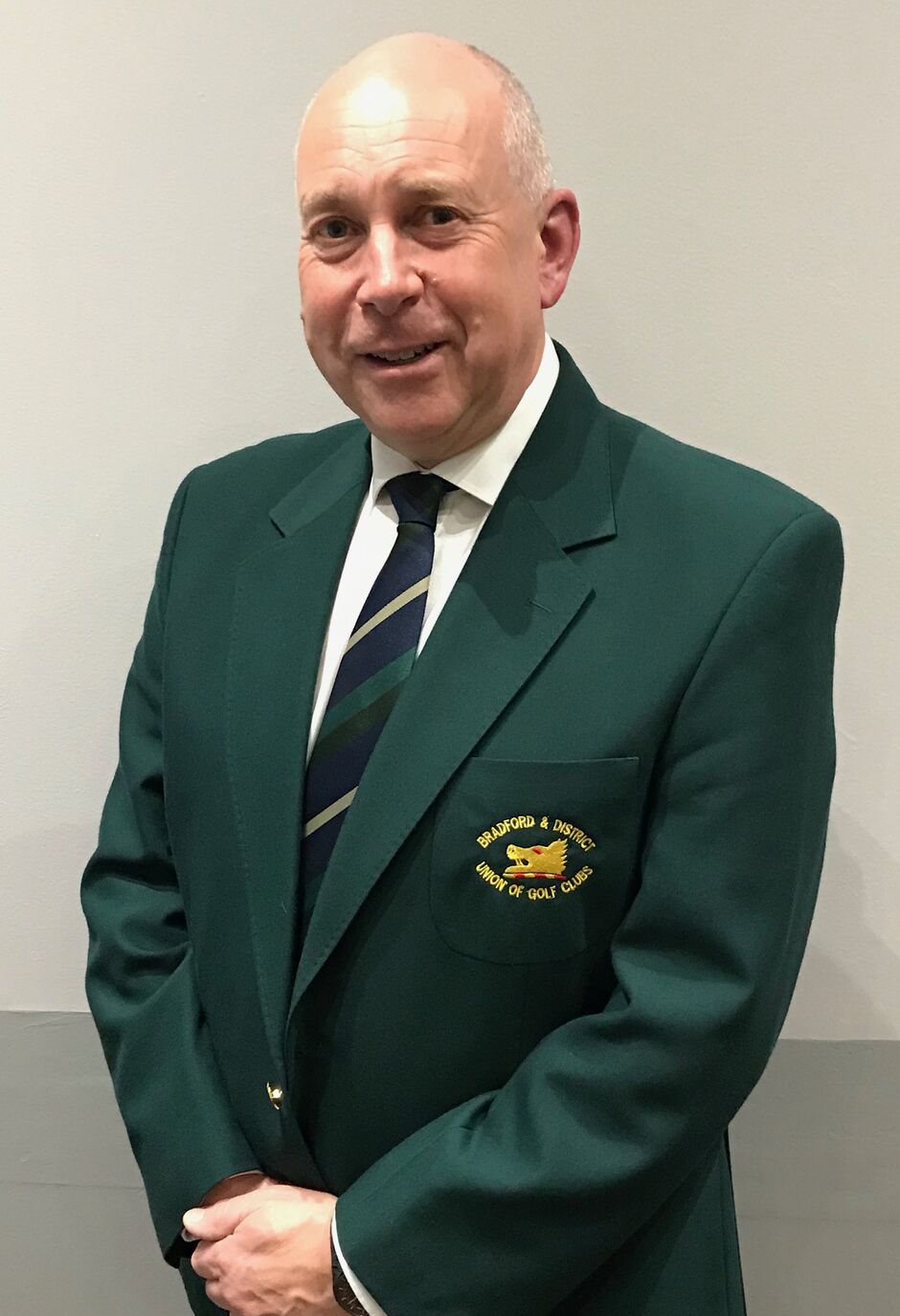 Having had my 2020 year disrupted badly by COVID, I'm glad to get another chance this season. Mark Buckley had a good year in 2021 as a great ambassador for the Union and his Club, Northcliffe in their centenary year, despite restrictions on golf lasting until July last year.
I'm anticipating a year that is COVID free, and the new team of myself, VP David Peat and JVP Chris Wren are ready for the season ahead. Chris Foster and Mick Doull are taking charge of our Senior & Junior Teams respectively for their last seasons. We have talented and enthusiastic players in both sections. We've brought in a performance coach, Joe Lavery to assist with our junior development which underlines the Union's committment to the new generation in the game.
For those further into their golfing careers (and I'll include myself in that as it is 50 years since I had my first round on the 9 hole par three course on the Swifts in my home town of Carlisle) there is plenty going on. The Alliances have restarted and have strong fields for the next two months, and our major Individual and Team events will be strongly contested as usual. There is something for all players contributing to the Union, join in, get involved and you should get something out of it.
Let's have a great year, I'm planning to enjoy it
Simon Tabel