President Graeme Anderson (East Bierley Golf Club )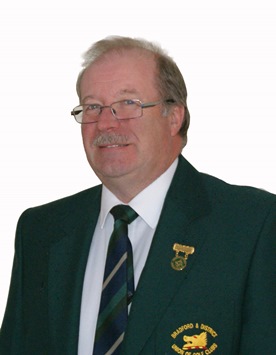 Sport is full of surprises and nobody was more surprised than me when I was invited to become Bradford Union President in 2018. As well as a surprise it is a great honour not only for myself, but also for my club, East Bierley. It is probably one of the smallest clubs within the union, but hopefully one of the friendliest.
Over the last couple of years involvement with the Union I have received a warm welcome at all of the union clubs and witnessed great competition and camaraderie from all the players, whether representing the union, their own club or in individual competition. Long may it continue.
Can I take this opportunity to thank all the officials, past, present and future for their friendship, support and ongoing commitment to the union activities.
Thank you for giving me the opportunity to be your President and I promise to represent, promote and support Bradford Golf and Bradford Golfers to the best of my ability.