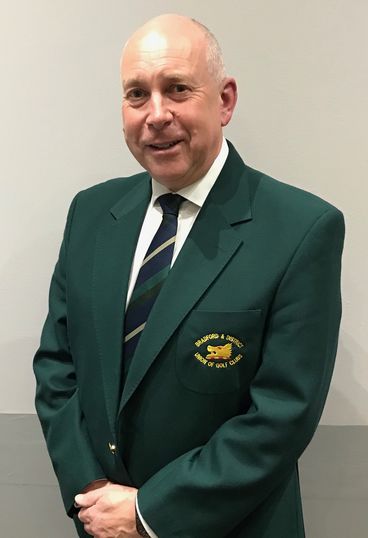 President Simon Tabel
(Keighley Golf Club)
It is an honour to be the President of the Bradford Union for 2020.
I never imagined when I joined Carlisle Golf Club as a Junior in 1974, or even when I joined Keighley in 1991 that my own golf journey would end up here. For me the 46 years have been a great experience, I've been fortunate to have played some of the best courses in Britain but have enjoyed equally the challenges posed by all the courses in our own Union, where we have a great variety of golf in what is a relatively small area.
Part of the enjoyment of golf though is also the people you meet, I have played with some characters from European Tour professionals to absolute beginners and I can honestly say that I haven't met many that I wouldn't want to play with again. Golf is a game for life and I'm glad the Union is trying hard this year to get more Juniors involved in it.
It will be another busy year for Union Officials and we have a great team determined to put on the best events we can. Supporting the Union's Men's and Junior teams is a great experience and I wish them well for the coming season. Finally I want to thank Keighley GC for their support and my wife Liz for her patience, you will see the 'First Lady' out supporting me this year.